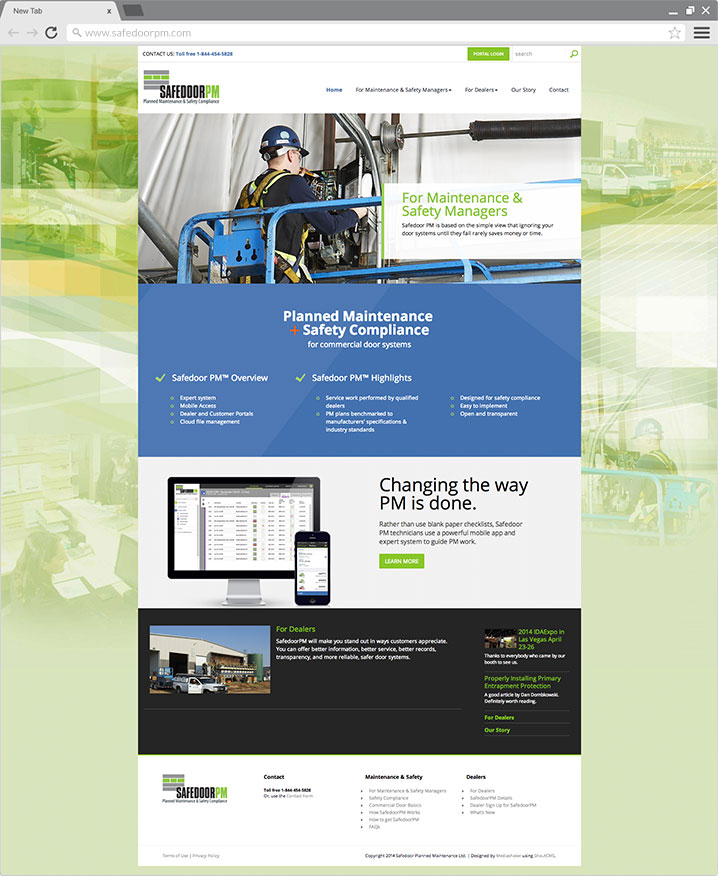 Helping to introducing a service that no one was expecting, and explaining it in a way that makes it simple to understand, was our intent with Safefdoor PM.

We wanted a site that encouraged a person to stop with they are doing in the middle of therr day with no time or brain space to spare, and actually read the content.
DELIVERABLES
Website Design
Sales Process
Trade Show Booth
Brochure
Working together. We started by collaborating with the client to get on paper their ideal sales process.

Then imaging they have a potential client on the phone and only two minutes of their time to explain the value and purpose in what they offer, we created concise pages that directly state the results the customer can expect from their service and the experience of using it.

To help them get their message out at trade shows, we applied these sensibilities to designing their trade show booth and a one page hand out.
Our focus was to make it easy for a potential client to understand and remember what is most important to know about Safedoor PM, and finding that information on their website to share with someone else.