eCommerce Services in Edmonton


We Build Powerful eCommerce Websites


Online shopping has become an essential tool for consumers and companies, increasing purchase options, expanding their connection with potential clients, and making their online store available 24/7. eCommerce websites are now a business' top salesperson!

Our team's experience has helped Edmonton eCommerce Entrepreneurs outperform local, national, and international competitors.

---
Why Mediashaker for eCommerce?
With 23 years in the industry, we have perfected how eCommerce works for your business.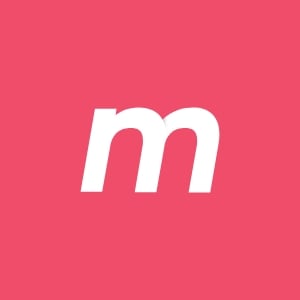 Experience
Our 23 years of knowledge & expertise give us the ability to translate user behaviour into better results so you can hit your business goals more efficiently.
Performance
We believe performance comes from eCommerce being everywhere AND connected to every other part of your business. We bridge existing and complicated systems so your team can focus on sales instead of software.
Care
We actually care! Our success is tied to yours and so we don't take short cuts, we do things right knowing we are in this for the long-term!

Create a powerful online store that runs your business
Making it easy for business owners to focus on their business is our passion. Giving them the tools to grow is our purpose. See why Mediashaker is the best when it comes to eCommerce.
Built for business, designed for growth

Seamless Operations

We design your eCommerce website so it connects to all areas of your brand seamlessly and easily. We make it easy to manage your business from your website.
Maximizing your investment

Scalability


We make eCommerce possible for any size of business. Whether you are selling 1 or 100,000 items, we maximize your investment, increase your sales, and help you to reach new markets.
Fully-integrated platforms

All-In-One eCommerce

We integrate your eCommerce business with all of the essential tools that you'll need. This makes it easier to manage your business, focus on new marketing campaigns, and improve your customer experience.
eCommerce in Edmonton


Powerful eCommerce that runs your business


Mediashaker connects every part of your business into one seamless experience. We've helped hundreds of local businesses improve their sales, reduce their overhead, and simplify daily operations.

---
See why Mediashaker works harder for Edmonton eCommerce.
We make it easy for you to focus on what you do best - running your business. Our expertise is giving you the tools to make that happen.
Experience

We can build you a larger, more complex eCommerce site than other providers due to our unique experience & tools.
Affordable
Our experience and processes allow us to build larger, more complex sites faster.
Smooth Migration
We seamlessly transfer your existing site for your business without any sale interruptions.
Connected
Our sites can easily integrate with your processes, allowing you to focus on improving interactions and reporting.
Marketing Automation
Get easily accessible marketing tools you can use to improve the customer journey.
eCommerce + Invoicing + CRM

Full invoicing, quoting, and recurring transactions to enable full customer engagement.
Scalable
Easily add new products or service categories to target new markets. Shared and dedicated hosting available. All of our servers are hosted in Canada.
Shipping Customization
Unlock access to custom shipping integrations with major carriers for complex delivery and pickup processes.
What type of eCommerce business are you in?
FAQs
Frequently asked questons about eCommerce in Edmonton
How much does an eCommerce website cost in Edmonton?
Every website is unique however we've created packages so you can set budgets. When planning budgets, we encourage you to reserve enough funds to promote your site once it's live. This may include traditional advertising on TV, radio, billboards, and of course Google and social media.
Things to know about our pricing models:
We use fixed pricing quotes. Since we build so many sites, we are accurate with our estimates.

The price we quote is the price you keep. In circumstances where project scope changes, we inform you well in advance so you can plan accordingly.

The largest part of most eCommerce sites is merchandising. The more organized your inventory and product information are, the smoother the development goes.
How long does it take to build an eCommerce site?
How long depends on the complexity and website and how many products need to be added.  A typical eCommerce website takes 3-8 weeks to launch.  Things you can do to speed up the process AND decrease the cost of your website include preparing a spreadsheet with product specifications and descriptions.   
Can you do images and videos for our products?
Yes, we have on-staff photographers and videographers who specialize in product photography.
I have complicated shipping; can you customize it?
Yes. We have extensive experience customizing complicated shipping requirements. Whether you are using a traditional shipping carrier, an internal carrier or pickup, we can customize your shipping for maximum efficiency.
Can you connect our eCommerce site to internal software?
Yes. Our core philosophy is that connected systems produce better results. We can connect your site's ordering, inventory, contacts, and other information to any of the other systems you are using.
We are concerned about migrating all our products.
Whether you are migrating 10 or 100,000 products, our team ensures a smooth transition from system to system. We are careful to maintain content accuracy while minimizing manual labor.
Can we keep our clients and usage history from our old system?
We have several methods of storing or importing client data. In the event that the data isn't compatible we can create an easy-to-access repository for the customer and your staff to access.
Can we use our existing credit card payment processor?
Yes. We are affiliated with all major credit card processors and in some cases can offer you lower rates due to our volume pricing status.
Can shoppers pay with their debit cards?
Yes. Our systems are designed to accept payment with Interac, e-transfer, check, and On-account billing.
What are the types of eCommerce websites?
Physical Goods Ecommerce Website: Retailers who have brick and mortar stores can host their store online to sell to a broader audience. This option is great for retailers who want to increase sales but not physical stores.

Service-based Ecommerce Website: Freelancing, and pure online services, have become a huge trend recently with websites serving as a link between a service provider and their potential clients.  

Digital Products Ecommerce Website: Companies that sell digital products like software or video games don't need physical stores to sell their products as it only involves the customer downloading the product. 

Dropshipping Ecommerce Website: Slightly different from physical goods stores, dropshipping is where merchants sell goods to customers on their online store but they don't hold any inventory. Instead, they find a supplier to sell goods from, wait for customers to buy these products, and the supplier fulfills the order for them.
What are the eCommerce business models?
B2B: The B2B commerce model, business to business, is when a business is selling to other businesses. Alibaba is an example of a B2B business, as their suppliers sell to other businesses. Alibaba prices are extremely low as they're wholesale prices to allow businesses to make a profit off of their products.

B2C: The B2C model, business to consumer, involves businesses selling to consumers. If you decide to open your own online retail store, you'll likely be selling to customers instead of businesses. Amazon, Walmart, and Apple are examples of B2C businesses.

C2C: The C2C model, consumer to consumer, is when consumers are selling to other consumers. Consumers typically do this through online selling sites like eBay, Craigslist, and Etsy. Many of the sellers on those sites aren't businesses, but average consumers selling products they own whether second-hand or new.

C2B: The C2B model, consumer to business, is when a consumer sells their own products or services to a business or organization. This could be a photographer selling their photography to a business.
How does eCommerce benefit my physical business?
eCommerce allows you to stay open regardless of anything that's happening around the world. Having an online store means that you can reach a broader audience by going worldwide, or that you can offer more convenience to your customers by being open 24/7.
What makes an eCommerce store successful?
Focus on the user

Being Mobile Optimized

Investing in SEO and PPC

Research and Development
Skills & Expertise

We help you choose the perfect tool

Our team strives to understand your business and your goals. We help you decide what the best platform is for you to grow & scale your business.

---
Browse eCommerce Projects