Edmonton Web Design Company


Beautiful, business driven websites


We understand the complexity of running a company. Our team of experts can design the perfect website to match your brand. Practical, modern, and responsive, we create whatever it takes for you to compete. This unique approach creates a better user experience for new and recurring customers, enabling us to better position you above your competition.

---
What makes a right partner?
A deep insight into culture AND technology! We understand human motivations and the systems that drive engagement.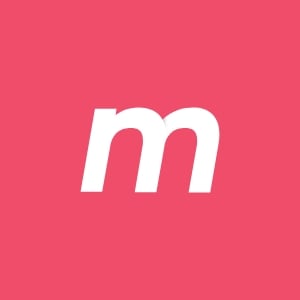 25 years of experience

Mediashaker is made entirely of local people who live and breathe Edmonton. With 25 years under our belt, you get an experienced partner with insights into what it takes to make it.
Expert People
Our team members specialize in their field. With Mediashaker, you get a team of experts guiding you through the process of building an online business.
Business mindset for you

With a business mentality, we strive to provide the best strategy available so you can scale seamlessly.
We Specialize in Websites for Businesses & Associations
We listen

Budget-Friendly

Our work reflects a careful understanding and appreciation of the resources our clients have so they get the best final product possible.
We care

Full Control

We build websites in a way that give you more control during development AND after. Other agencies design so as you come back for updates and changes, our sites give you full control over every aspect. More control means you save money and are able to react faster to trends.
We deliver

More Leads

Our team listens and collaborates with you to ensure we understand what messaging, areas, features, and services are needed to acquire more leads.
Edmonton Web Design


Web design meant to deliver results.


Finding the right partner is no easy feat. Let Mediashaker show you why we are the right partner for you.

---
Your full-service, all-in-one agency.
With Mediashaker, not only do you get the right partner, you get the full scope of what it takes to compete in the Edmonton market.
Fully Responsive Design
Our designs adjust to any screen size. Your message will be spread effectively across desktop computers, tablets, and mobile phones.
Digital Strategy
We develop a realistic picture of the existing resources, capabilities, and infrastructure of your organization to give you the best results possible.
UI & UX
We design your website to evoke a unique user experience that conveys your brand across the screen seamlessly.
Content & Copywriting
We offer guidance and white-glove services for professional copywriting that will help you rank higher, and ensure your website is optimized for the Search Engines.
Support & Maintenance
We work with various CMS options regularly, including ShoutCMS. Plus, we ensure your website gets launched properly, provide training and ongoing support.
Website Audit
We'll perform a detailed review of your industry to fully understand your clients, and determine how our team can best help your business.
FAQs
Frequently asked questions about Web Design in Edmonton
How much does a website cost in Edmonton?
Every site is unique so it's difficult to gauge costs before understanding what you need. However, there are some great ways to lower the cost of your site by preparing before you meet us. The more information you bring to the table, the more accurately we can estimate the cost and the quicker we can finish your website design. We provide a complete breakdown and explanation for all the quotes we provide to our clients. Get started on your detailed quote today. Call us at 780-702-7545.
How long does it take to get a website?
Turn-around time from start to finish is 2-4 weeks. However, keep in mind that each design project is different depending on website needs and special functionality, in which case, your project might take longer. Your designer will be better equipped to give you an accurate timeline once they've met with you.
Will I be able to update the website myself when it's finished?
Yes, you can. One of the many benefits of working with Mediashaker's design team is that most of our websites are built on the world's most comprehensive Content Management System, ShoutCMS. All of our sites are built with a focus on manageability, giving you the power to manage your website and your business - Anytime, Anywhere.
Can you maintain my site for me?
We can! Mediashaker offers white-glove services so you only have to worry about running your business and not your website. These services can be part of a bigger offer that includes making sure your website is always ranking first. For more information, visit our SEO Services.
Who writes the content for the website?
Traditionally, you. As the business owner, you are the expert on your business, so it's best if it comes from you. However, if you don't have the time or the experience in writing content, we can have one of our professional SEO writers do it for you at an additional cost.
Will my website be fully responsive?
Absolutely, it will! We at Medishaker design always thinking mobile-first, so your website won't just be fully responsive but it will be designed for mobile. Always a step ahead.
When do I pay?
For most projects, equal payments are made at the start and the end of the project, but we can work with you to set up a schedule that meets your needs. We understand that this is a big investment and want to help you budget for the expense in whatever way possible.
What about website hosting?
We can help you! If built on ShoutCMS, your website and email is hosted in a secure, Tier 2 co-location facility in Canada. Websites hosted in Canada are among the safest in the world because of the Personal Information Protection and Electronic Documents Act (PIPEDA), which regulates the protection of sensitive and personal information for both individuals and businesses. If built on anything else, we can make great recommendations so you can find the right host!
What are your hosting packages and what is included?
Our standard hosting package starts from $59.00 per month. Mediashaker offers both shared and dedicated hosting for demanding websites. The $59 package includes automatic software updates, security updates, and upgrades to the Content Management System.
Do I own my content, my site, can I take my site and host it elsewhere?
Yes, all website content and design files are owned by you. If you decide to move away from us, design files can be transferred to your new provider.
What stage are you in?
We have you covered! Mediashaker accompanies you at every stage of your business.