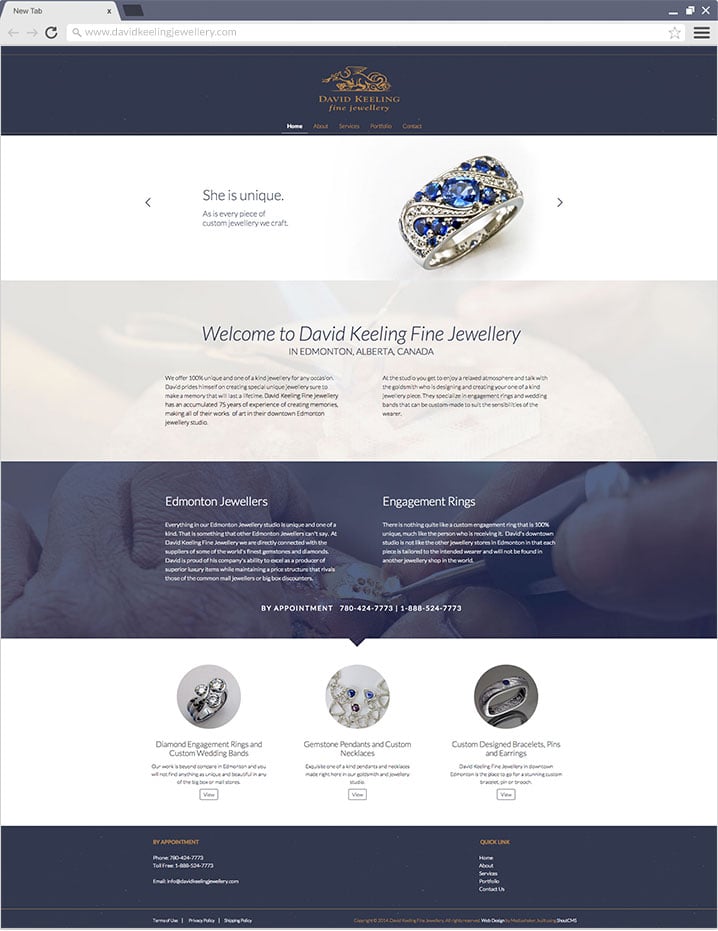 CLIENT
David Keeling Fine Jewellery
One of Edmonton's finest jewellers who can truly deliver a luxury item that is one-of-kind yet remaining competitively priced.
DELIVERABLES
Website Design
Online Marketing
Business Cards
True Craftmanship. One of the things we love most about our work, is that we are constantly learning about our clients business. The passion and work that goes into each of their pieces is something that we wanted to translate to the web.


Keeping it In Front
Mediashaker embarked on a Search Engine Optimization campaign to ensure that the site was ranked highly for common search terms.
It's essential that both website and printed marketing material retains the same quality.

A foil-stamped, high-quality card was a natural fit.