Unicon Concrete

http://www.unicon.ca/

Unicon has a new online presence, with a custom website, mobile landing page, and product catalogue.



We are proud to launch a new site for Unicon Concrete.
Unicon Concrete is a major supplier of concrete supplies throughout Alberta serving contractors, sub-contractors and do-it-yourselfers (some people just want to pave their own way).
From concrete sealers, rebar, expansion joints, concrete stamps and pretty much everything except the concrete itself Unicon Concrete has it handled. Using ShoutCMS, they now have a robust website system to handle thousands of products, plus give them the technical reliability they require. We even helped them come up with a smart tagline - Building Concrete Relationships.
Services: Website Design & Development, ShoutCMS Integration,Mobile Landing Page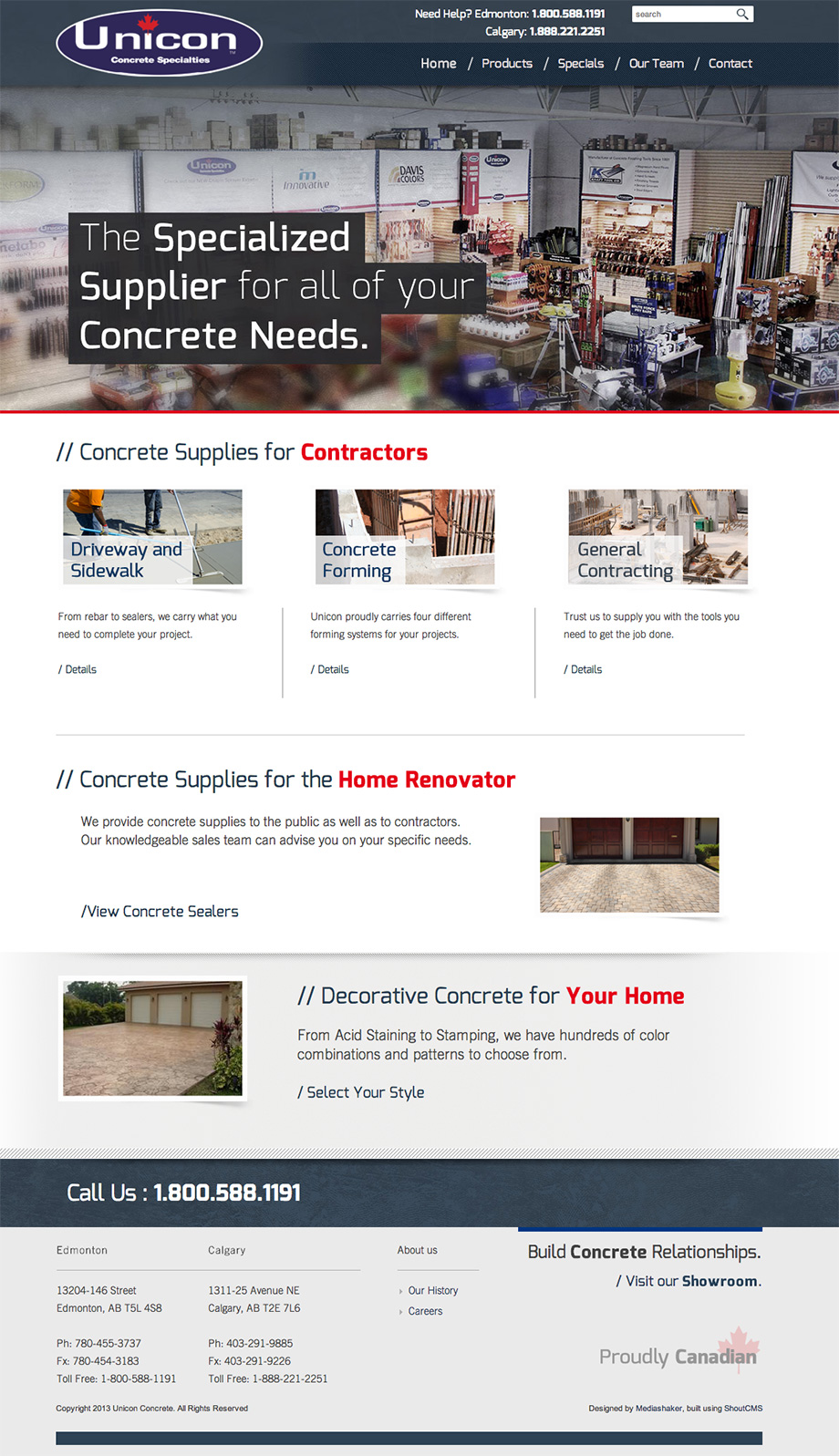 ---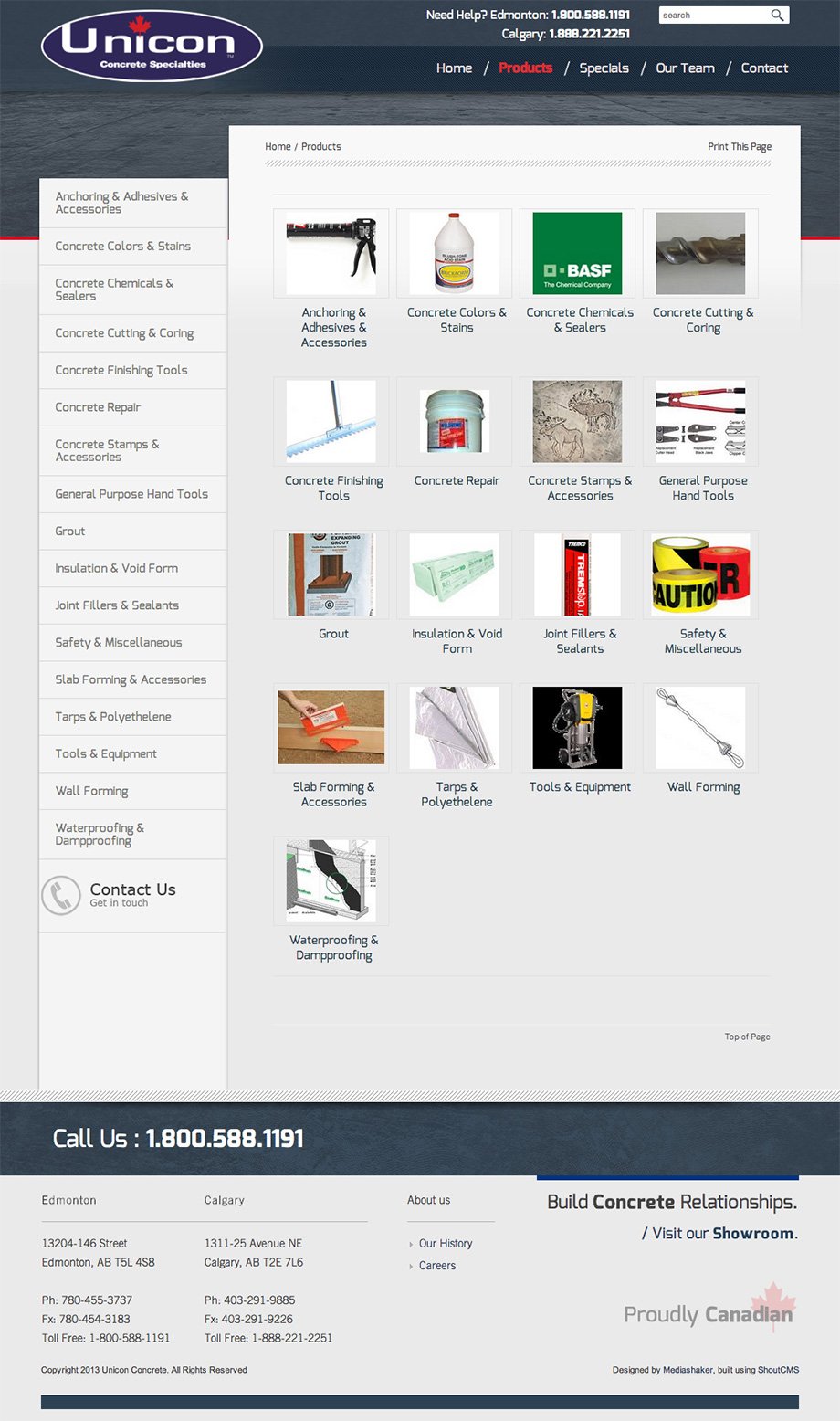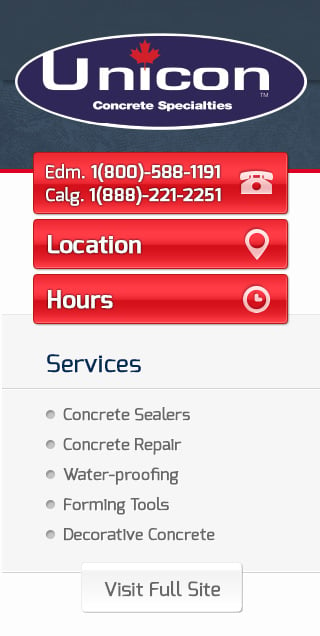 ---