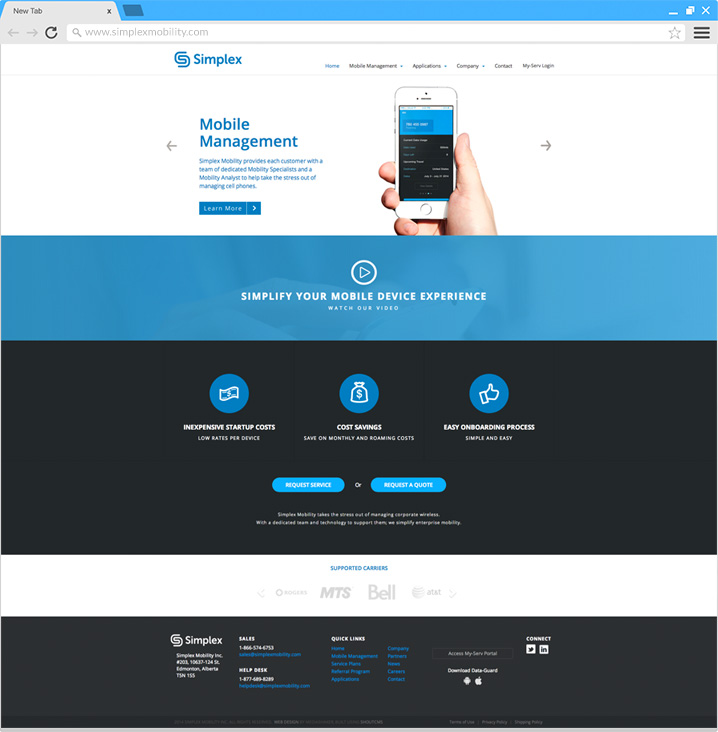 Telecommunications Expense Management firm that has developed a solution that enables clients to spend less time and expense on their cellular accounts.
DELIVERABLES
Website Design
Branded Graphics
An Alberta success story. Our client had just gone through a recent overhaul of their logo and brand.

We had to carry the torch, and give their website a needed update to appeal to their clients who range from mid-size businesses to large organizations.
It's In the Details
We didn't just add a new frame to the house and throw all the old furniture back in.
Instead we went through it page-by-page, creating graphics and adjusting the layout to be effective.