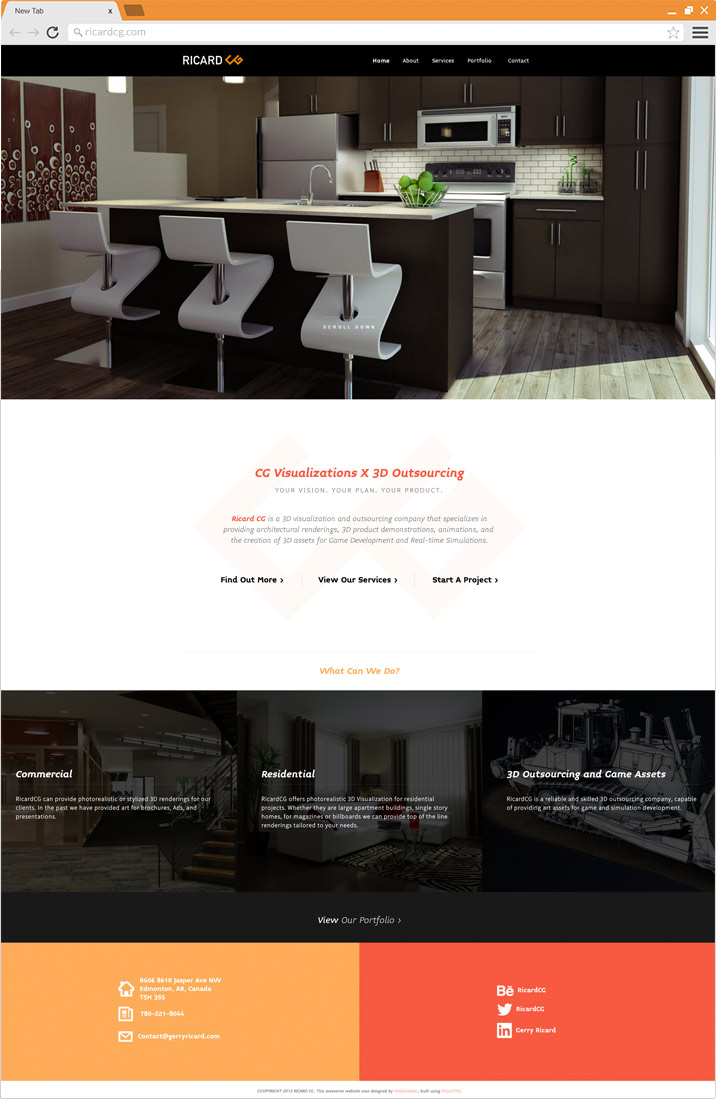 A 3-D Visualization and Outsourcing company specializing in architectural renderings, 3D product demonstrations, animations for commercial & residential as well as 3-D assets for game development and Real-time simulations.
DELIVERABLES
Brand Development
Website Design
Business Cards
An evolving nature. We helped our client create their new brand identity, including naming of the company, logo development, color schemes, and website design.

Our approach was akin to presenting a high-end photography studio, as RicardCG's output is so realistic we wanted to create a frame that was still vibrant but wouldn't distract from the high-quality renders featured throughout the website.


Lasting Impression
Using the premium paper stock, with matte finish, and foil stamping RicardCG has a card that gives their virtual designs a very real finish.