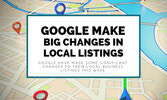 Google Make Big Changes In Local Listings
Last week, Google switched from showing the usual 7-pack of local search engine listings and reduced it down to a 3-pack as shown in this screenshot: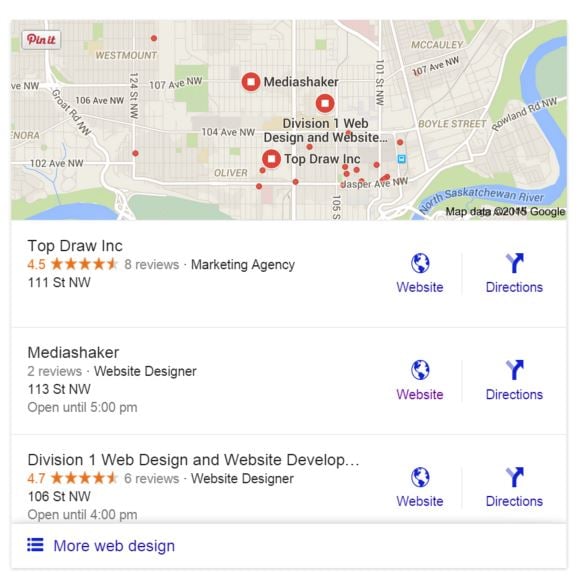 It is still early to see how this is going to influence local visibility and traffic, but we have put together this short guide that shows some of the changes that have occurred over the past few days.
There has also been a number of other feature changes to these listings rolled out at the same time:
1. Exact Address Have Been Removed
Google have now removed the specific addresses from the local listings and instead are only showing the street name. People searching now have to click through to the website or on the Google map listing to find the exact address.


2. Phone Numbers Have Gone
It is no longer easy for searchers to find the phone number of the business. They will need to click through to the listing or head to the website. The mobile version of the listing doesn't show the phone number but does have a call option.
3. Google+ Links Have Now Gone
Google+ was an attempt to take on Facebook, but it never really took off and didn't get adopted by the masses so it is not really a surprise to see the links disappear from the local business listings.


4. Store Hours Added
Also added are store hours, featuring opening and closing hours depending on what time of day the search is performed.


5. What Happens When A Searcher Clicks On The Listing
If a searcher clicks on any part of the local listing other than the website link the searcher will be presented with additional local listings and a map. There are 20 local listings on each page and users can click through to see additional listings.


6. How The New Listings Look On Mobile
On mobile, the complete address have been removed with a big call to action, prompting the searcher to call the business.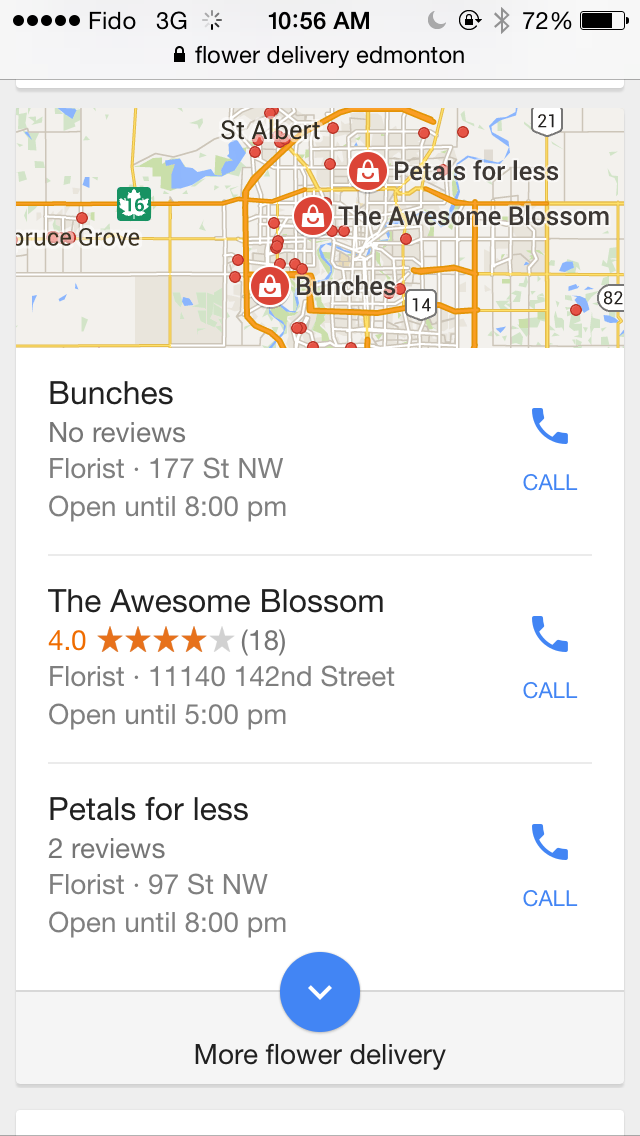 Here is how the local listings used to appear, as you can see they included the full address, Google+ link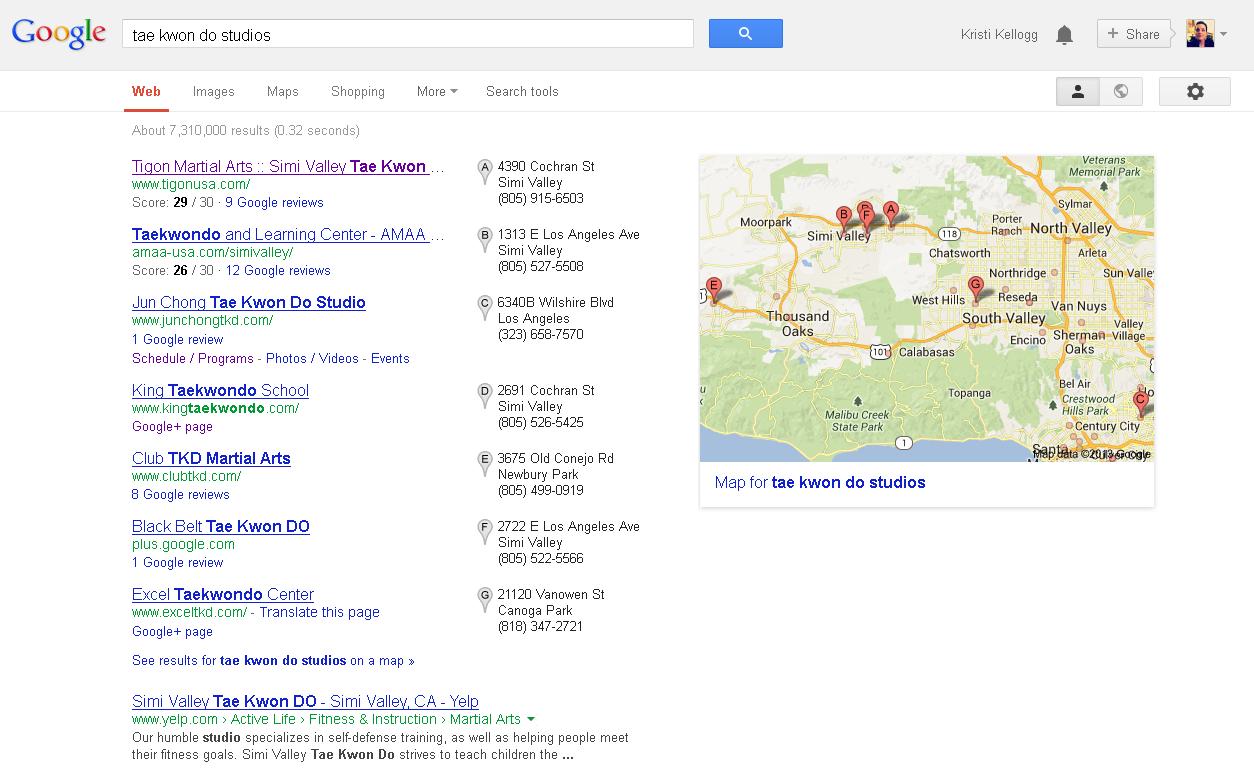 What Google Say About The Change
"We are constantly exploring the best way to bring a better search experience to our users. This update provides people with more relevant information, including photos, reviews and prices, for searches that have multiple results for a given location."
Many local businesses who were used to see their listing featured in the 7 pack will now have disappeared from the listings entirely so we would expect to see a lot more competition for the 3 pack listing over the coming months.
Mediashaker can help you get better local listings on Google and other major search engines to drive traffic to your website. Give us a call or use the form below to contact us now.