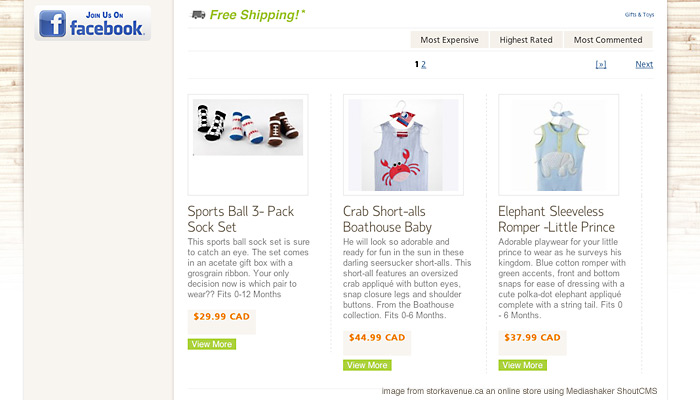 Getting Customers to Your Website Is Your Top Priority
Each years, thousands more Canadians flock to the internet to do business. In 2010 over 50% of Canadians used the Internet for eCommerce purposes with a national average of $1,362 per person spent. 1
With the advent of increasingly more mobile computing such as iPads, iPhones and other devices, the internet for many small businesses is increasingly becoming their prime storefront.
The new challenge for business owners is to ensure that their websites are getting traffic from customers that are interested in their services. The desired result for many is to be placed in on the front page of a Google search. However, being able to make this happen can seem complex and unapproachable. Mediashaker helps its clients by ensuring that your website is matched with an online marketing to get potential clients to targeted pages on your website. We employ strategies to measure the effectiveness of multiple ad campaigns so you are left with the campaigns that actually get you results.
Did You Already Try Google AdWords Without Success?
You may have already tried creating an ad using Google AdWords but either had limited success or could not interpret the results you received. The greatest danger here is that this aspect of your marketing could be 'written off' as ineffective when in actuality, companies that are successful are using Google AdWords effectively to get get customers connected with their products and services.
What About Costs?
Like everything in business, it takes a bit of kindle to get the fire started. It's important that its handled properly from the outset and this require an initial expenditure. From that point, you will have a good idea of what you are paying per client for a visit your website. From there you can spend as much as you would like and we can even create monthly caps so you don't go over budget.
Real Results that Will Improve Your Marketing as a Whole
Your online marketing will give you information about what is effective for your customer online and this in turn can play a role in sales presentations, print media and product positioning. Search engine marketing gives you a way to better understand your customer and tailor your messaging, products and services towards them. It will keep your business on track and let you know when the market is changing.
Talk to Us and Improve Your Online Marketing
Give Us a Call at 1-780-702-7545 ext 018


1(source http://www.statcan.gc.ca/daily-quotidien/111012/dq111012a-eng.htm ).